What is At the Top Burj Khalifa?
At the Top Burj Khalifa is an observation deck located on the 124th floor of the Burj Khalifa, the tallest building in the world located in Dubai, United Arab Emirates. It offers visitors stunning views of the city of Dubai from a height of 452 meters (1483 feet) above ground level. Visitors can reach the observation deck via one of the world's fastest elevators, which takes them to the top in just 60 seconds.
The observation deck is equipped with state-of-the-art telescopes that provide a closer look at the city's landmarks, as well as multimedia displays that provide information on the building's construction and the history of Dubai.
"At the Top" is open to visitors daily, and tickets can be purchased in advance or at the ticket counter located at the Lower Ground level of the Dubai Mall, which is the mall next to the Burj Khalifa.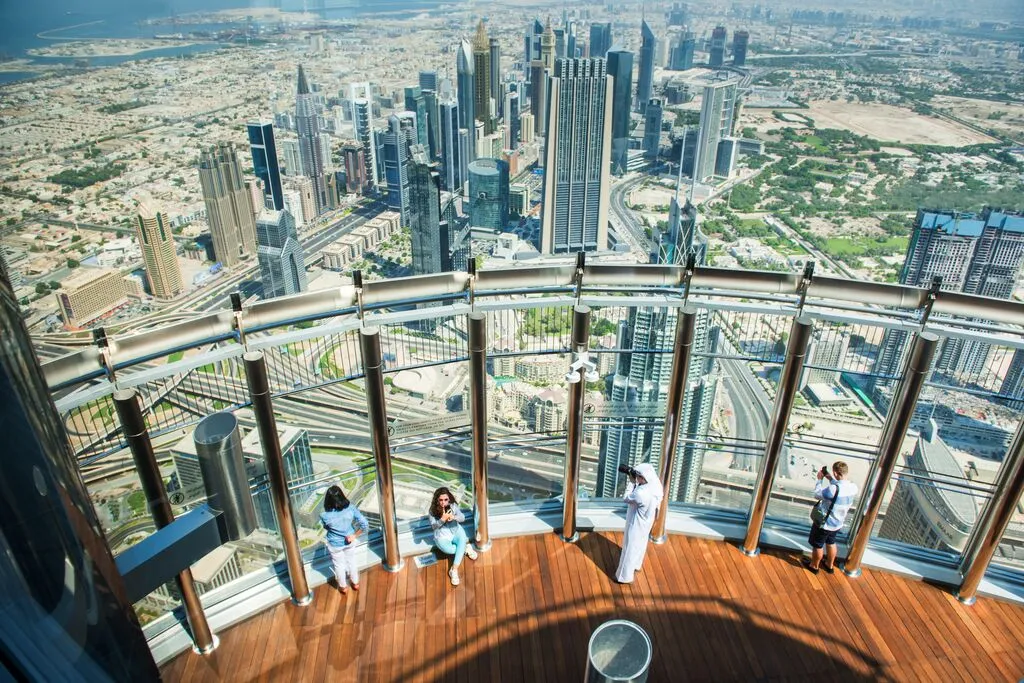 How many tourists visit At the Top?
The number of tourists that visit "At the Top" observation deck can vary depending on the time of year and current events, but it is estimated that the attraction receives around 15 million visitors annually.
In peak tourist seasons, such as during the Dubai Shopping Festival or Dubai Summer Surprises, the attraction can be very busy, and visitors are advised to book their tickets in advance to avoid long wait times.
Book your ticket for Burj Khalifa online now at a great price!
How much is the ticket At The Top Burj Khalifa
The cost of the At the Top Burj Khalifa ticket varies depending on the time of day you choose to visit and if you choose any add-ons, such as access to higher floors, dining options, or additional experiences.
Here are some approximate prices for the "At the Top" Burj Khalifa ticket:
Adult ticket for non-prime hours (9am to 3:30pm and 7pm to 11pm) costs around AED 149 (approximately USD 40)
Adult ticket for prime hours (4pm to 6:30pm) costs around AED 224 (approximately USD 61)
Tickets for children aged 4 to 12 years old are cheaper than adult tickets, while infants and toddlers aged 3 years and below can enter for free.
It's important to note that prices may change due to seasonal or promotional discounts, so it's best to check the official website for the latest ticket prices and availability. Additionally, it's recommended to book your ticket in advance to avoid the potential for long wait times or sold-out tickets.
How much is the ticket At The Top Burj Khalifa
At The Top ticket price is 174 AED